The Power of Work!
Our belief in the POWER OF WORK as a major defining factor of the quality of human life lies at the core of the Workforce Development Group's vision and efforts.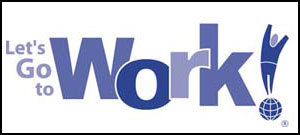 Every person requesting our services is first given a comprehensive assessment inventory to determine interests, skill levels, and vocational objectives. This component of our services provides to participants individually tailored services designed to promote maximum self-sufficiency. Please download our Program Guide.
The guiding principles of our comprehensive vocational service system are choice, achievement, and promotion.
We are committed to assisting individuals who participate in our employment services, whatever level of functioning, in achieving their highest level of career development possible.
In order to best serve participants, we provide persons with disabilities and/or other barriers to employment with a work environment where the opportunities for achievement are matched with the individuals' abilities and rate of progress. Services must be individualized and focused on specific growth, namely, successful value-producing interactions with the environment. More than anything else, achievement implies the development of self-sufficiency and self-esteem. Self-sufficiency in work is not simply a means for earning a living. It carries with it the potential for developing the self-esteem, which genuinely enhances one's relationship with oneself, with the community, and with one's family and/or friends.
Choice
A person's aptitude, interest, temperament, physical ability, preference for work conditions, and desired length of training must be reflected in appropriate settings for work and training. Providing this choice to participants means that RGI continually seeks to offer a broad spectrum of occupational categories reflective of those described by the Department of Labor. Work choices currently available include: assembly and packaging, laundry, retail, custodial, clerical, and food services.
Achievement
While all persons must decide the extent and direction of their own growth, our expectations of individuals are related directly to their ability to grow and progress.
Vocational Services and Work Settings
Vocational training and employment services, like all other human services, should be centered on the needs of participants and directed toward achieving the stated goal(s) of those participants. At RGI we work hard at individualizing services to maximize the benefits for our participants and satisfy the purchasers. The possible combinations of services provided by RGI are significant.
Production Worker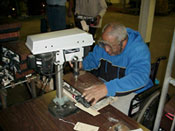 Production Worker is a category of employment at Goodwill where both persons with or without barriers to employment are employed, with priority given to persons with barriers. We offer employment to work oriented people who, due to their barriers to employment, cannot produce competitively, but have sufficient work behaviors to be employed. This employment status provides minimal counseling and supervision. Since the Production Worker is an actual employment situation, screening and entrance is based on job application and job openings, instead of referrals and slot level. Only qualified applicants are hired, but persons with certified disabilities are given priority.
Workforce Development Services
Goodwill is a time-tested, cost effective resource for obtaining well-screened, qualified candidates. Companies save time and money with Goodwill candidates because they are carefully screened, given basic training, and job coaches are made available to assist these candidates "on-the-job".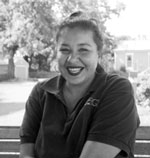 Situational Assessment
We offer an employment setting in our facilities (Facility Based) or in a community business (Community Based) in which we evaluate skills and behaviors "on the job." Goodwill also identifies the level of support/training the person needs to work most independently.
Facility Based
A person who has never worked before, or who has not worked for a long time, usually enters RGI in the Facility Based Situational Assessment Program. The individual will work on different jobs, while staff identifies his/her work behaviors and skills. The main purpose is to identify strengths and needs to see which kind of work setting is appropriate. This program is customized to meet individual needs towards determining the general ability to work rather than to identify a specific job skill.
Community Based
This program is designed for those who have demonstrated the general ability to work and are seeking competitive employment. This assessment is normally conducted in two or three different competitive job settings, providing one-on-one supervision and evaluates the individual's:
interest in the job
aptitude to complete the tasks
ability to assimilate into a competitive job setting
valuable insight into their understanding of the job cluster, as well as important information needed for vocational goal setting.
Combined Facility Based and Community Based
RGI strives to provide a matrix of services to meet the varied needs of individuals with a range of barriers to employment. Therefore, an individual may benefit from a combined program, which would include on-site and off-site assessments. The initial on-site phase of the assessment would evaluate the individual's general employment potential. The second phase of assessment would provide the individual with the opportunity to experience working at community based assessment sites.
Work Adjustment Training
Rappahannock Goodwill Industries offers Work Adjustment Training (WAT) as both a short-term and long-term service. Generally, the long-term version is used in conjunction with a School-to-Work Program. After an individual has been evaluated and his/her work capabilities and deficits have been identified, WAT is often the next step in their path to employment. WAT is a time limited, intensive training program, which attempts to improve an individual's general work habits and job skills as assessed according to RGI's Job Readiness Checklist. Support is intensive, and counseling is done on a one-to-one basis. The essence of this program is that there must be an obtainable vocational objective with a realistic plan to develop the needed vocational level. During this period, deficient work behaviors are addressed, modified and/or minimized. Some of the most common Work Adjustment Training techniques used include:
Counseling (both personal and on-the-job)
Behavior modification – Behavior Support plans
Social modification
Personal adjustment training
Task acquisition
Workstation/worksite modification (assessment and implementation of accommodation)
Adult Basic Education
Referral for ancillary services designed to enhance work behaviors